When Nigerian dentist Lawal Bakare formed a closed Facebook group in July 2014 to brainstorm ways to help fight the Ebola Virus Disease (EVD) in Nigeria and other West-African countries, many of his friends didn't take him seriously.
At the time, the outbreak was still thousands of miles away from Nigeria, and Bakare's friends in the country didn't think it posed any serious threat to their safety. But Bakare, who has substantial knowledge of how the Nigerian health system works, was worried: he doubted the capacity of the Nigerian health system to manage an outbreak if the disease reached the country.
Having worked in the health system for four years leading up to 2014, Bakare wondered how curable diseases such as malaria and polio were still killing people in Nigeria. He contacted his former university professor to express his concern. She, too, didn't think Nigeria was properly prepared. One of the keys to getting ready, she told him, was simple: basic sanitisation procedures, like washing hands. But there was some doubt the country was set up to enforce these on a wide enough scale.
Bakare's restlessness led him to set up the Facebook group. There, he invited the smartest people he knew, and they started discussing how to solve the problem. These discussions, ultimately, led to #EbolaAlert, a technology-driven, coordinated volunteer effort that worked towards stopping an Ebola outbreak in Nigeria.
"I realised that I could resource local talents to solve problems," Bakare says. "The first problem we took upon ourselves as a group was communicating that Ebola is something that Nigeria could handle, despite the hysteria that reports from other affected countries had caused."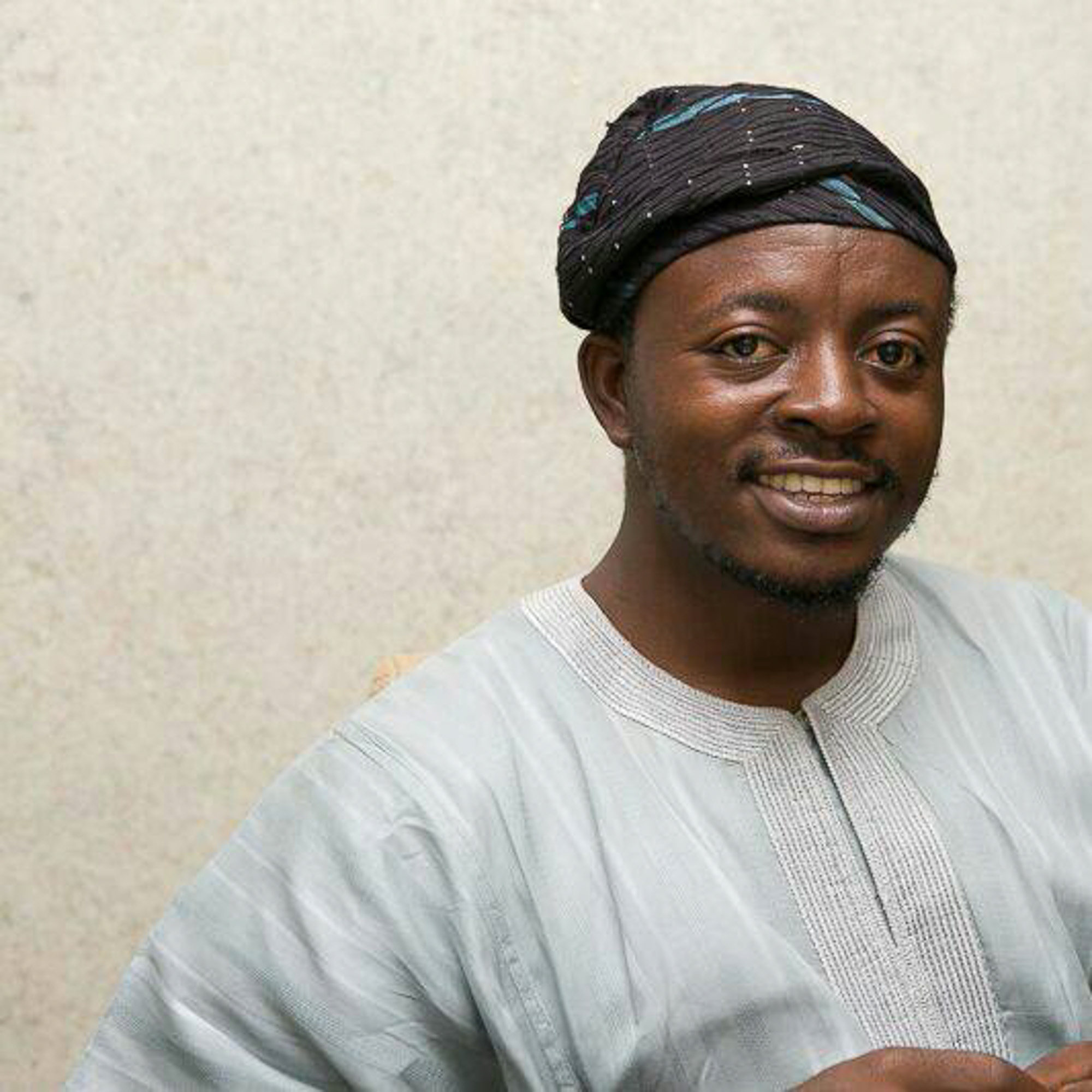 To overcome the rising tide of fear and misinformation, the group conducted rigorous daily research, investigating places where Ebola outbreaks had occurred, and how people had survived. The group posted their findings regularly on Nigerian social media.
Not too long after, Nigeria recorded its first case of Ebola. Patrick Sawyer, a Liberian-American, arrived in Lagos, Nigeria's commercial capital, from Liberia, on July 20. Five days later he was dead. Sawyer's contacts were observed for signs of infections, and surveillance was increased at all entry points into the country. A couple of weeks later, more cases and deaths were recorded.
With the die now cast and the country facing the possibility of a full blown Ebola outbreak, Bakare approached the government and requested to be part of the Ebola Emergency Response Team.
"We felt the decision making was not particularly sharp on the part of the Nigerian government," Bakare said. From the Facebook group, Bakare had gathered more than 40 professionals who were ready to work with the country's Emergency Command Centre.
"We then approached the government and demanded that we work closely with them," Bakare said.
Needing help, the Nigerian government agreed.
To increase their outreach beyond social media, the #EbolaAlert team set up a call centre. The program's goal was simple: use technology to quickly deliver useful, accurate information that would increase awareness and preparedness in Nigeria––and beyond.
#EbolaAlert played a vital role in disseminating information and tracking cases on social media at the peak of the outbreak, not only in Nigeria but around the world, demonstrating the power social media can have for quick health interventions. The #EbolaAlert call centre service, meanwhile, provided accurate, real-time information on Ebola to people who needed it, including, crucially, local health authorities. Both services worked hard to quell and manage rumours and misinformation during the outbreak.
There was no shortage of volunteers, Bakare said.
"Doctors were on strike and medical students, too, came in handy," Bakare said. The students helped to man the call centre, taking calls from a toll free number that was set up.
The country's mass media also played an important role, particularly in the dissemination of information about Ebola infection. But it was also slow, at times, to combat rumours of possible cures, which travelled quickly. At one point, a tale circulated that bathing in and drinking warm salt solutions could prevent and cure the disease, misinformation that reportedly led to two deaths and 20 hospitalizations. It was cases like these that emphasised the need for a quicker response and advocacy platform like #EbolaAlert.
The impact of #EbolaAlert – and, to a lesser extent, the mass media – during the 'Ebola war' shows the power the right use of technology can have, not only in the deployment of disease surveillance, but also basic health care services.
Once the crisis was over, the World Health Organization praised the Nigerian health system's containment efforts, describing their response to the outbreak as "world class epidemiological detective work".
Still, it's uncertain whether Nigeria will build on this achievement in its healthcare system. Healthcare delivery in Nigeria faces ongoing problems of limited funding, lack of capacity, brain drain and the nonchalance of governments at all level to issues of health.
But some experts see the volunteer movement that led to the defeat of Ebola as the beginning of a new approach to healthcare.
Gabriel Adeyemo is a public health analyst based in Abuja. Adeyemo says although he believes that Nigeria can use social media for disease and epidemiological awareness and control, there is much to be done to reach rural areas, many of which have no access to internet or phones.
"If the truth must be said, the bulk of the people that bear the brunt of healthcare troubles are those that live in the rural areas," Adeyemo says. Most of these people, he says, can't afford food "and daily subsistence. Social media won't make any effect in their lives. We need to take the word to them on the streets and where they live."
Though the Ebola fight was won by Nigerians using technology – social media, radio jingles and television all played a part – more has to be done to help rural people, Adeyemo says: call centres need to be set up in local dialects, and ways found to disseminate vital information right across the country.
Another way Nigeria can better reach and serve its rural areas, Adeyemo says, is by incentivizing medical outreach and interventions.
"Young medical corps are ready to work anywhere", he says, provided the benefits are enticing enough. "If we want to reach remote areas, let us make use of Youth Corps doctors, nurses, pharmacists and other volunteers and give them large incentives."
Emeka Chukwu, a mobile health expert, agrees. For now, Chukwu says, any practical strategy to leverage the use of technology in rural Nigeria has to contend with problems of access and illiteracy, but Chukwu believes that, eventually, technology will make a real difference in disease surveillance and emergency response across the country.
"Scaling-up for other diseases like HIV/AIDS and malaria is possible," Chukwu says. "Certainly, there are other solutions that would come up, but the level of impact that any innovation can achieve is dependent on what the government, the private sector and stakeholders in the health space are willing to invest."
Womi Eteng volunteered with the African Union Support to Ebola Outbreak in West Africa (ASEOWA) group in 2014 and 2015. One of the most important functions of Ebola Alert, he says, was managing misinformation among young people.
"First of all we are looking at a country and an African continent with a very youthful population," he says. Use of social media is on the rise, now reaching more people than any other form of media.
"If you look at the trend you will see that it is [more] useful to communicate with large numbers of people using social media than any other media," he says.
But the ease with which messages pass through social media works both ways, Eteng says, citing the rumour of the salt cure as a worrying example.
"We saw messages on the use of salt as a vaccine or cure that caused a lot of harm in 24 hours," Eteng says. "Ebola Alert came at the very right time to use the same platform to evangelise positive messages." Once a reliable resource had been established, it was quick to take hold and was "was well appreciated," he says.
The Ebola Alert network and model, combined with the use of health 'evangelisers' in harder to reach areas, is already having positive effects beyond the Ebola crisis, the two approaches recently being deployed to fight an outbreak of Lassa fever, an acute viral illness.
"We started having Lassa fever cases from late 2015 and early 2016, and the Ebola Alert concept played a large role," Eteng says. "The response to that was very similar. People were mobilized on and off the social media platforms. There was Facebook and Twitter and videos trended." Altogether, Eteng says, the approach "played a role in the downward trend of the virus", making it easy "to calm nerves" and make sure the right messages were getting sent out.
"The strategy is to use evangelisers to get across messages to people. For example only one boy in a village or school could be the only one who knows what to do with Facebook or social media and has been provided a phone with internet access. If we can get one or two people who have access to internet and can use the social media or any other form of technology we can use them as evangelisers to distribute these messages to other people."